Morcon Construction: Building with Integrity
As a 30+ year old firm, known for "Building with Integrity", Morcon Construction needed to reflect that consist reliability and professionalism through both their brand visuals and messaging.
Develop brand copy that helps reinforce their brand story and firm differentiators, then put it to work on their website through simple and direct site navigation, easy to use functionality and a platform to share relevant and current information.
As an expert in airport and aviation construction, Morcon brings specialized expertise to the local construction scene. Having built hundreds of projects within in the MSP International Airport alone, we worked together to find a unique way to showcase this work and make it standout. A custom-built interactive map highlights the various airports Morcon has worked in across the nation. And not only does the map look good, it's easy to use and make changes to on the backend.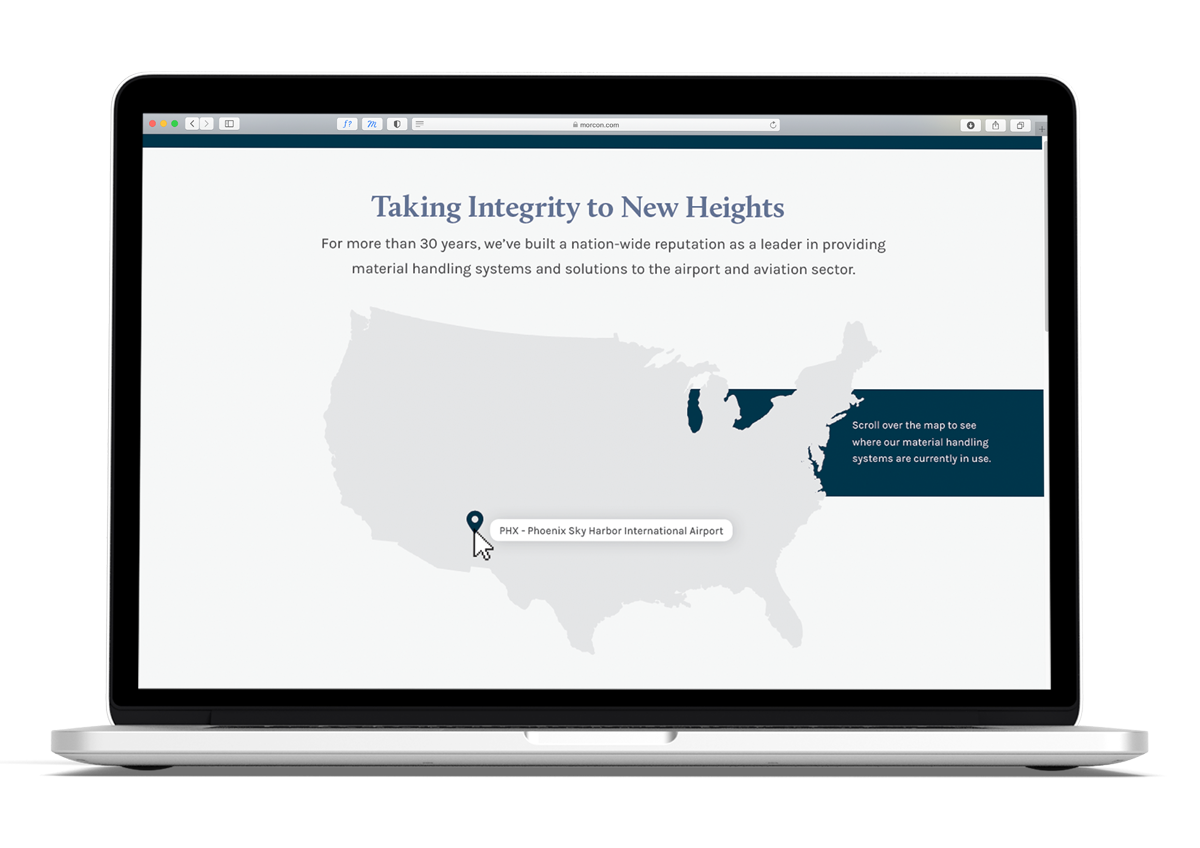 The new site focuses on helping people stay connected from a distance. Prominent calls to action throughout the site providing site visitors an easy way to "Meet the Team", "Contact Us" and "Join the Team".
Sharing timely information is not just an added bonus, it's a requirement in our world today. Giving Morcon a place to not only share project news, but to also recognize their employees and project partners was a focus of the project. After the build, Design Mode provided Morcon's internal team with training and best practices to begin their content marketing journey, offering continued support and consultation as needed.