Jorgenson Construction: The Secret Is Out
Following a year long brand awareness campaign, Jorgenson Construction formed a formal partnership with Design Mode. With a solid brand and marketing foundation now established for the firm, it was time to expand on what we had built.
Now a well known family business that has warmed the hearts of owners and project partners alike, we introduce you to the newest member of the Jorgenson family, Jorgie. 
Similar to Jorgenson Construction, Jorgie has been hidden away for far too long. Well, thanks to Design Mode, the secret is out! Jorgie was introduced via a giant cardboard cut-out at the 2019 MNCREW Expo where he posed for pictures with booth visitors. A now annual Jorgenson family tradition, tater-tot casserole was once again served by Bonnie Jorgenson and a raffle for a fully stocked Yeti cooler was held.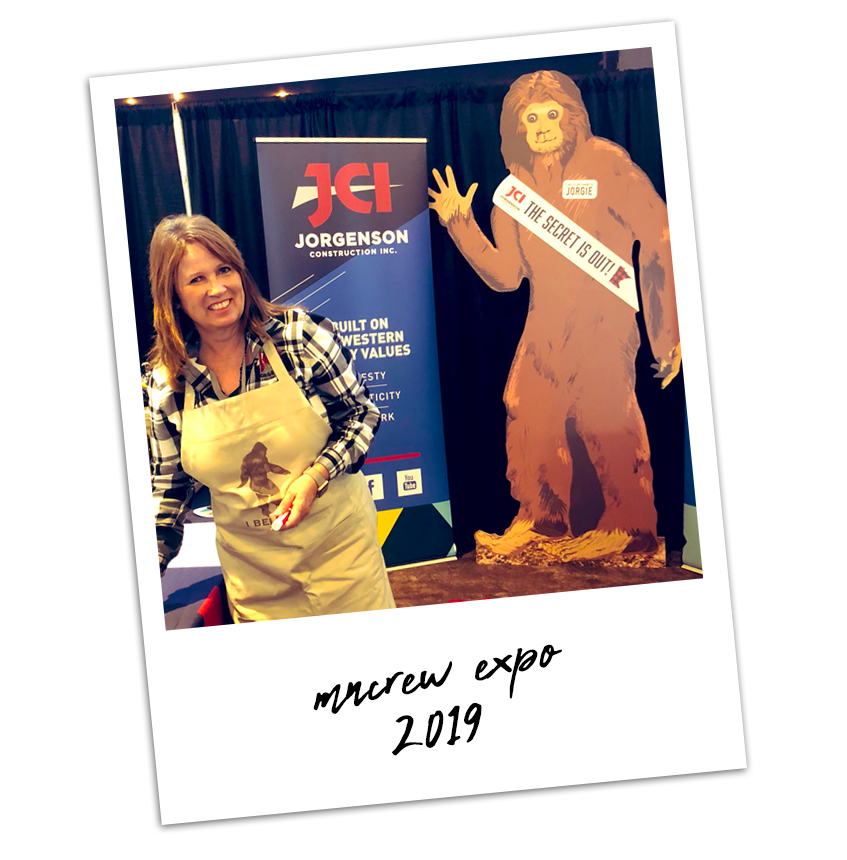 GETTING SOCIAL WITH SASQUATCH
Jorgie also made a number of social media appearences
both during and after the MNCAR Expo.