Jorgenson Construction: MN's Best Kept Secret
In business for 36 years, Jorgenson Construction was built on Midwestern family values. With a focus on honesty, authenticity and teamwork, Jorgenson is one of Minnesota's best kept secrets…or was! 
Launch a year long brand awareness campaign that highlights the firms values and helps build a consistent and memorable brand story.
SERVING UP MINNESOTA VALUES
The campaign was launched at the 2018 MNCAR Expo, an annual event held every October. Bonnie, the firm's co-founder, served tatertot hotdish, while booth visitors had a chance to show off their knowledge of the state in a competitive game of Minnesota Trivia Ring Toss. Prizes included mugs, kitchen towels, pins, and pens. A raffle for a branded flannel blanket was also held.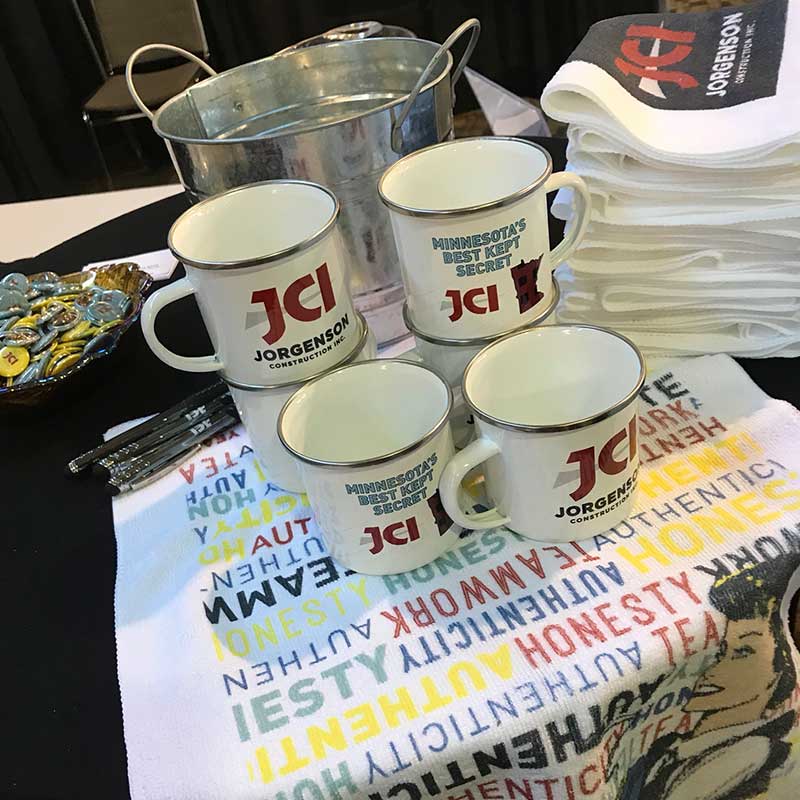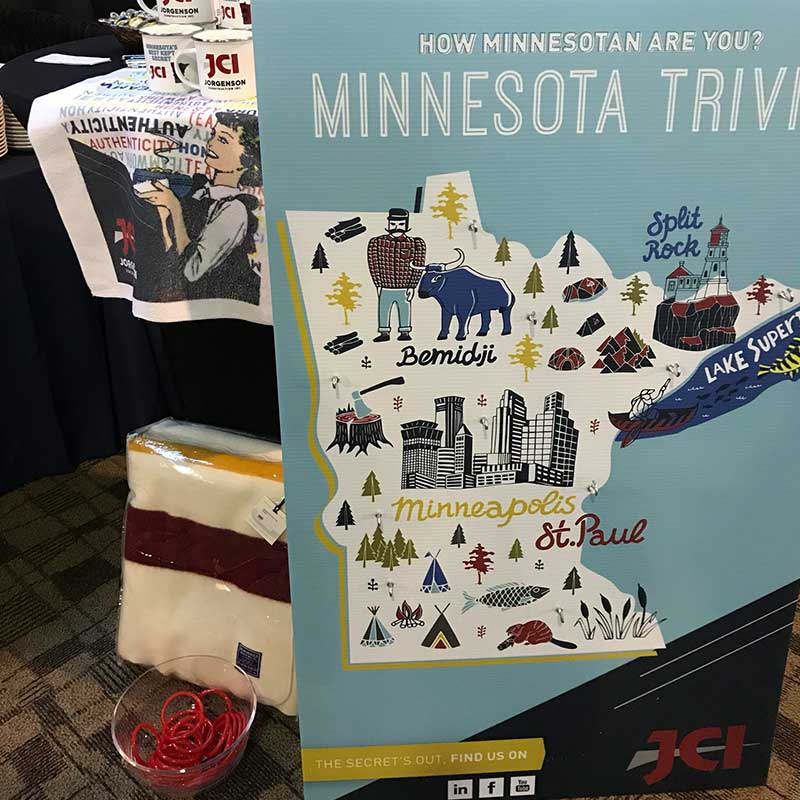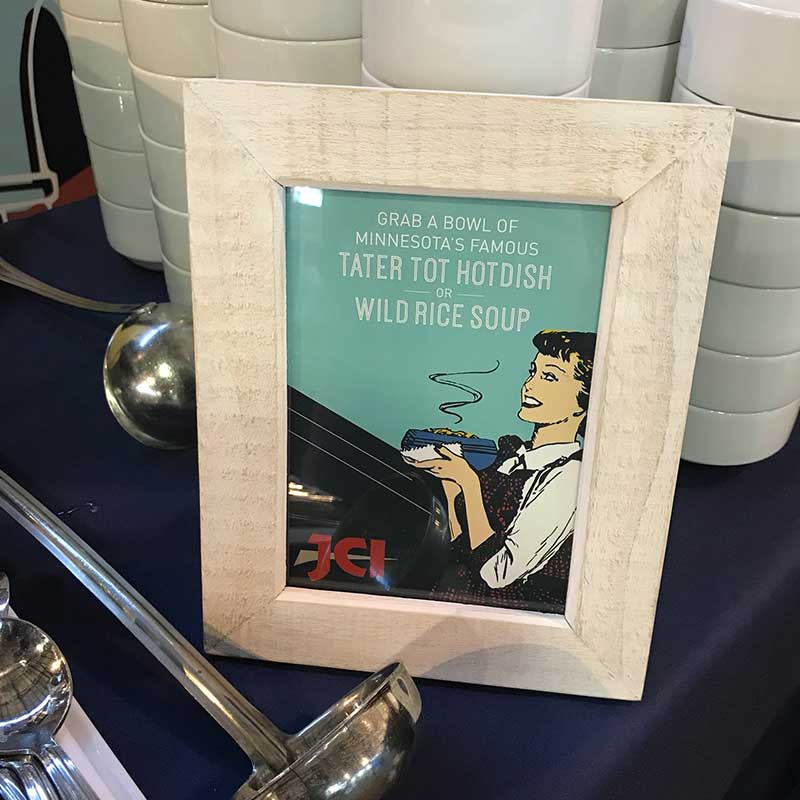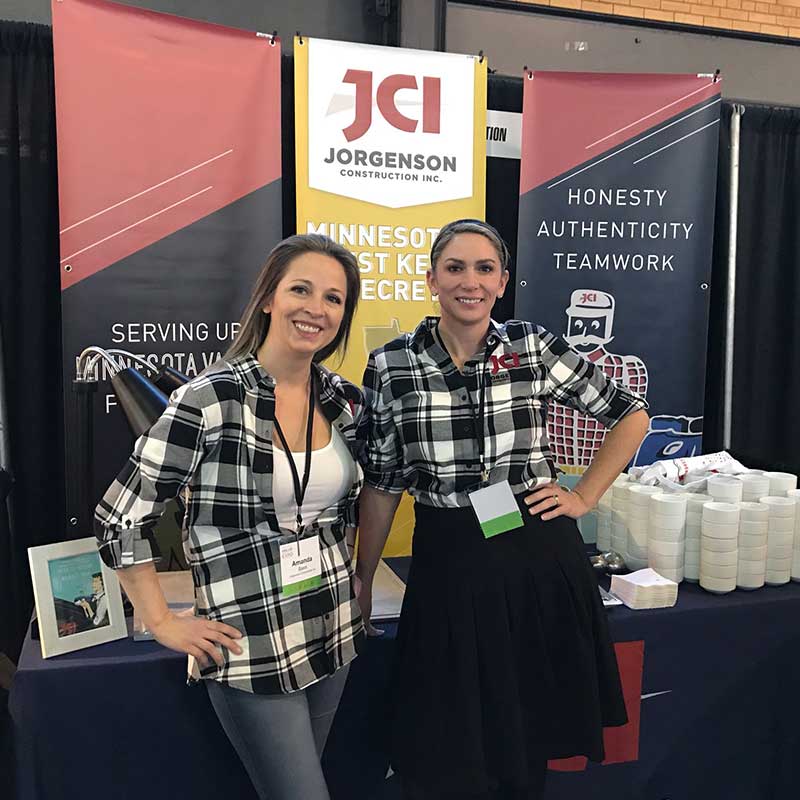 With the holidays quickly following the MNCAR Expo, we continued to build on the campaign with themed holiday gifts. Gifts included campfire mugs, hot chocolate, wild rice soup, wooden spoons, hot pads and custom made recipe cards featuring family favorites.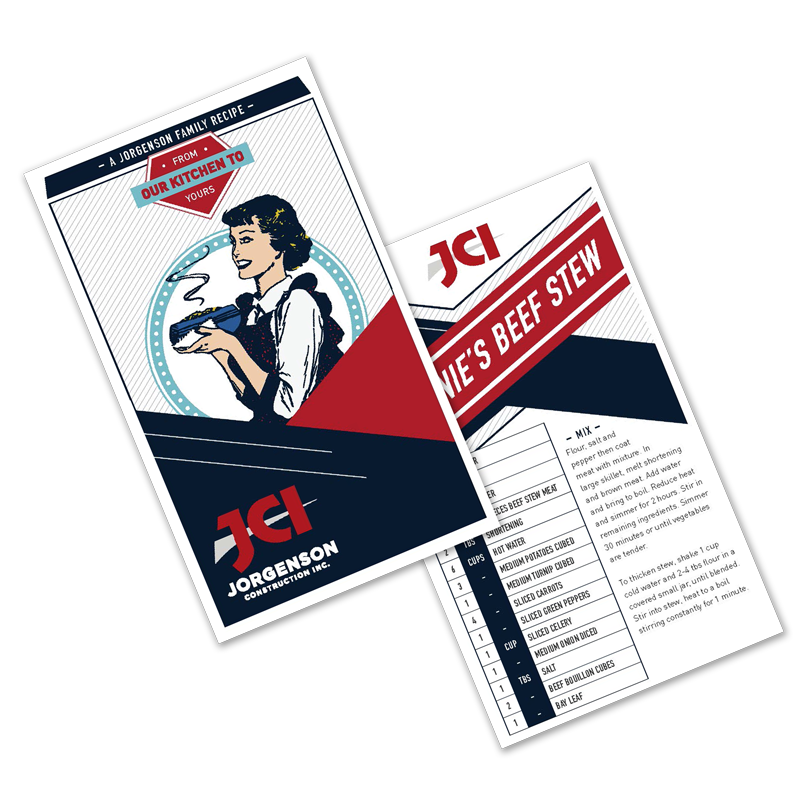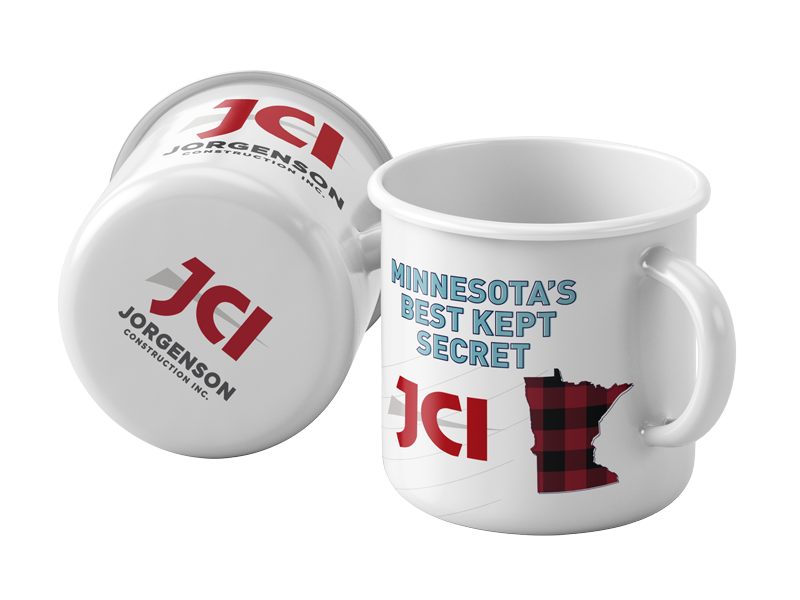 Marketing efforts for the campaign continued for a year. Additional initiatives included ongoing social media (Facebook and LinkedIn), a number of industry sponsorships and event participation, advertising and public relations efforts. Overall the campaign was extremely successful and had a direct result on a number of firm accomplishments, including:
Jorgenson Construction was listed as #17 on the Minneapolis/St. Paul Business Journal's Fast 50 for biggest revenue growth over the past year.

 

Stan Jorgenson, President, was recognized by the AGC-MN and received the Skill, Responsibility, Integrity Award for his strong leadership skills and value based philosophy.

 

Directly following the campaign, Jorgenson Construction received an average of 50 unique page visitors weekly to their social media sites and averaged 3,000 unique impressions organically each month.