LS Black Constructors: Built for the Challenge
In operation for more than 40 years, LS Black Constructors formed a strategic plan which capitalized on the strengths of its history, people, and experiences. As the firm moved into strategic execution of this plan, which focused on streamlining and consolidating its operations, three divisions were formed: Building, Federal, and Civil/Industrial.
With this reorganization, and newly found vision for the firm's future, a new brand identity was created that takes inspiration from the firm's humble beginnings, while celebrating who they have become over the years.
As LS Black continues to grow and offer expanded expertise in design-build project delivery, it's imperative for the brand to reflect and promote the firms core values. These bold core values serve as the team's guide to project partnership and delivery and have proven to be a unique firm differentiator.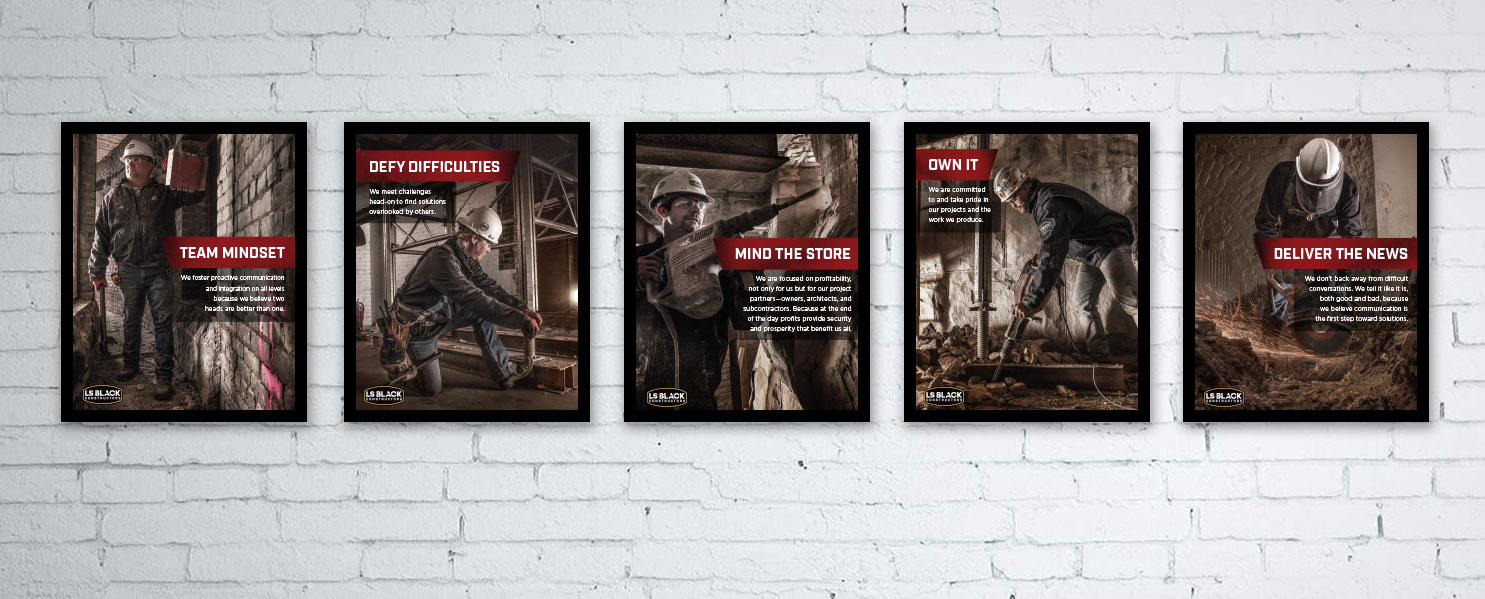 An updated corporate website was introduced at www.lsblack.com to reflect the new brand identity and showcase the company's fun, yet aggressive culture, while also featuring its history, experience, leadership team, and proven process. When launched the new site highlighted the firm's three unique divisions, making its easy for clients and project partners to easily find relevant information and digest the large breadth of expertise and services the firm offered.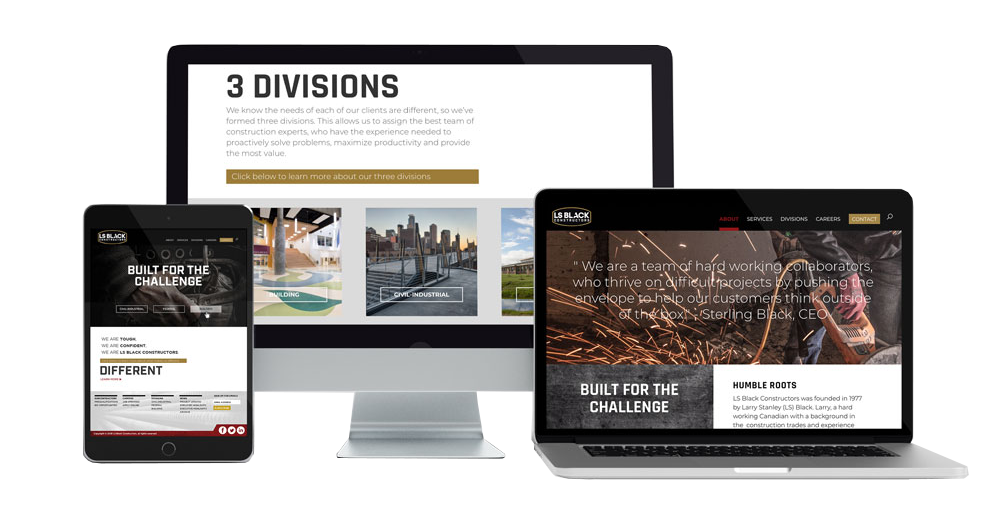 SUPPORTING BRAND COLLATERAL
The brand roll-out included new business cards and letterhead, site signage, vehicle graphics, branded hard hats and safety stickers, updated site signage, event banners, and a new proposal template.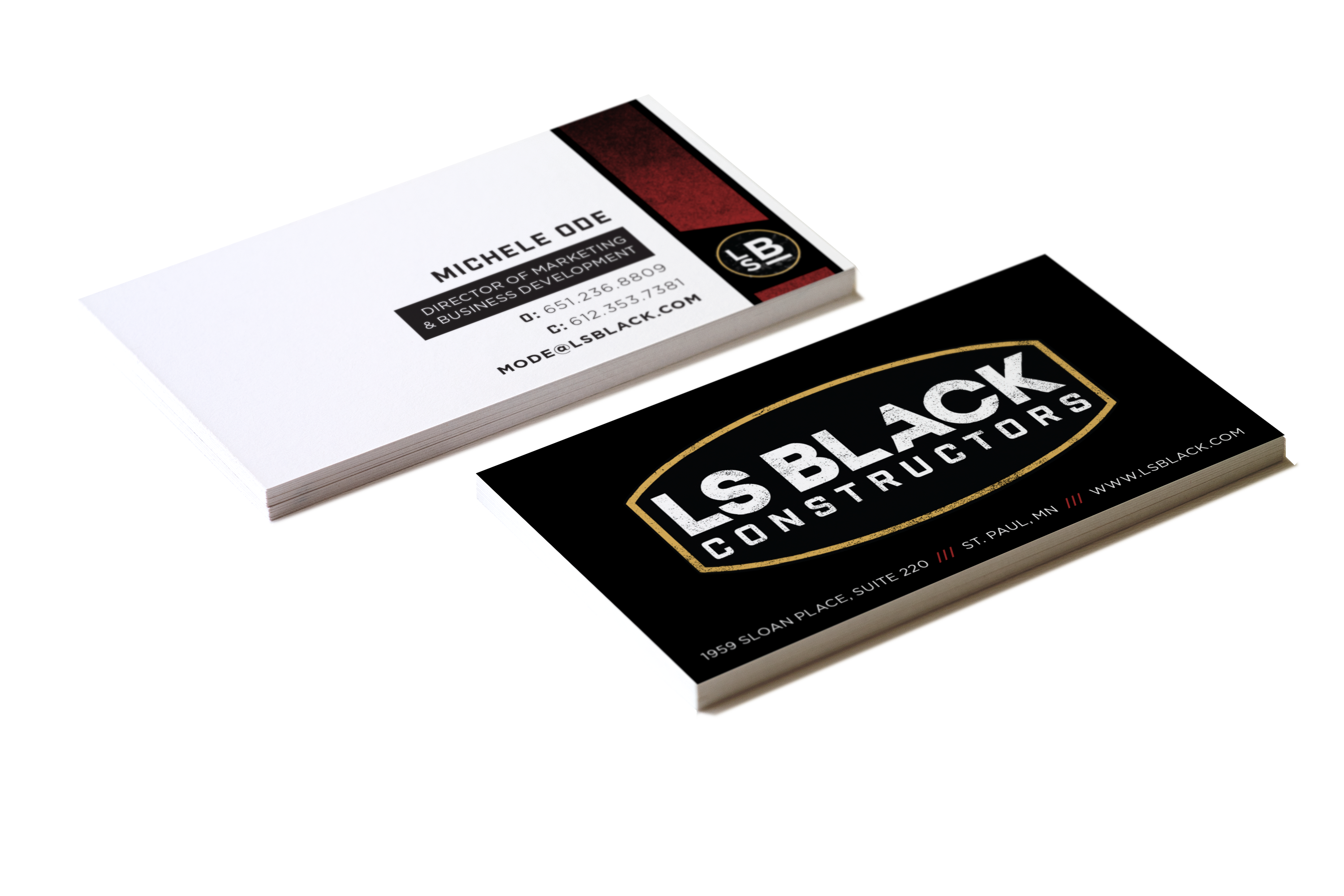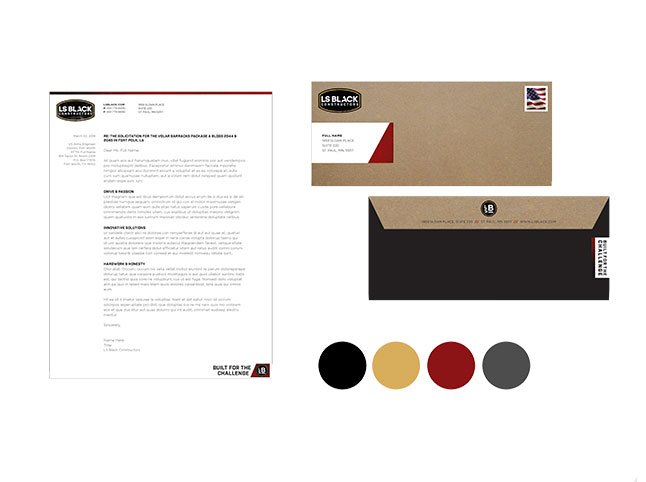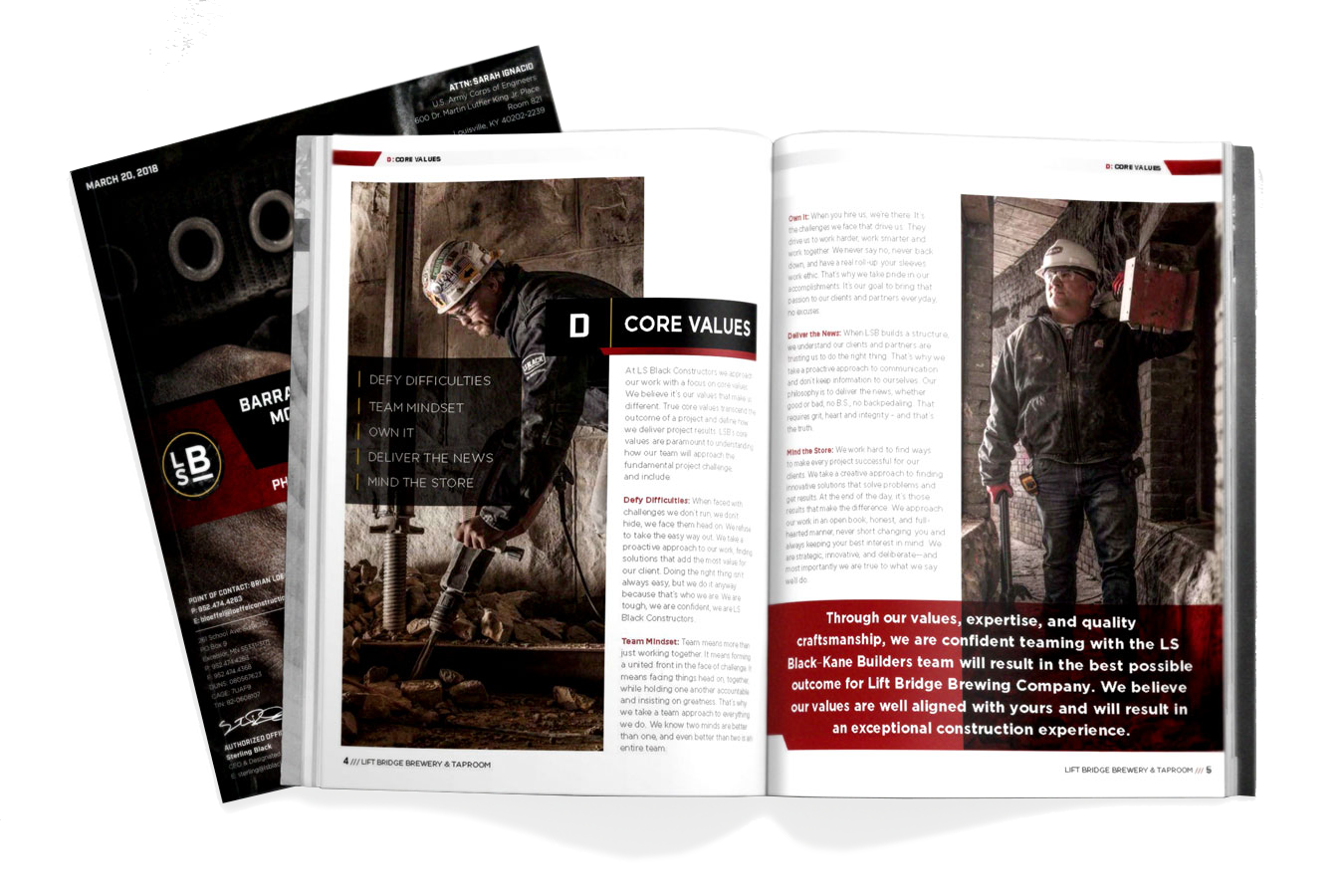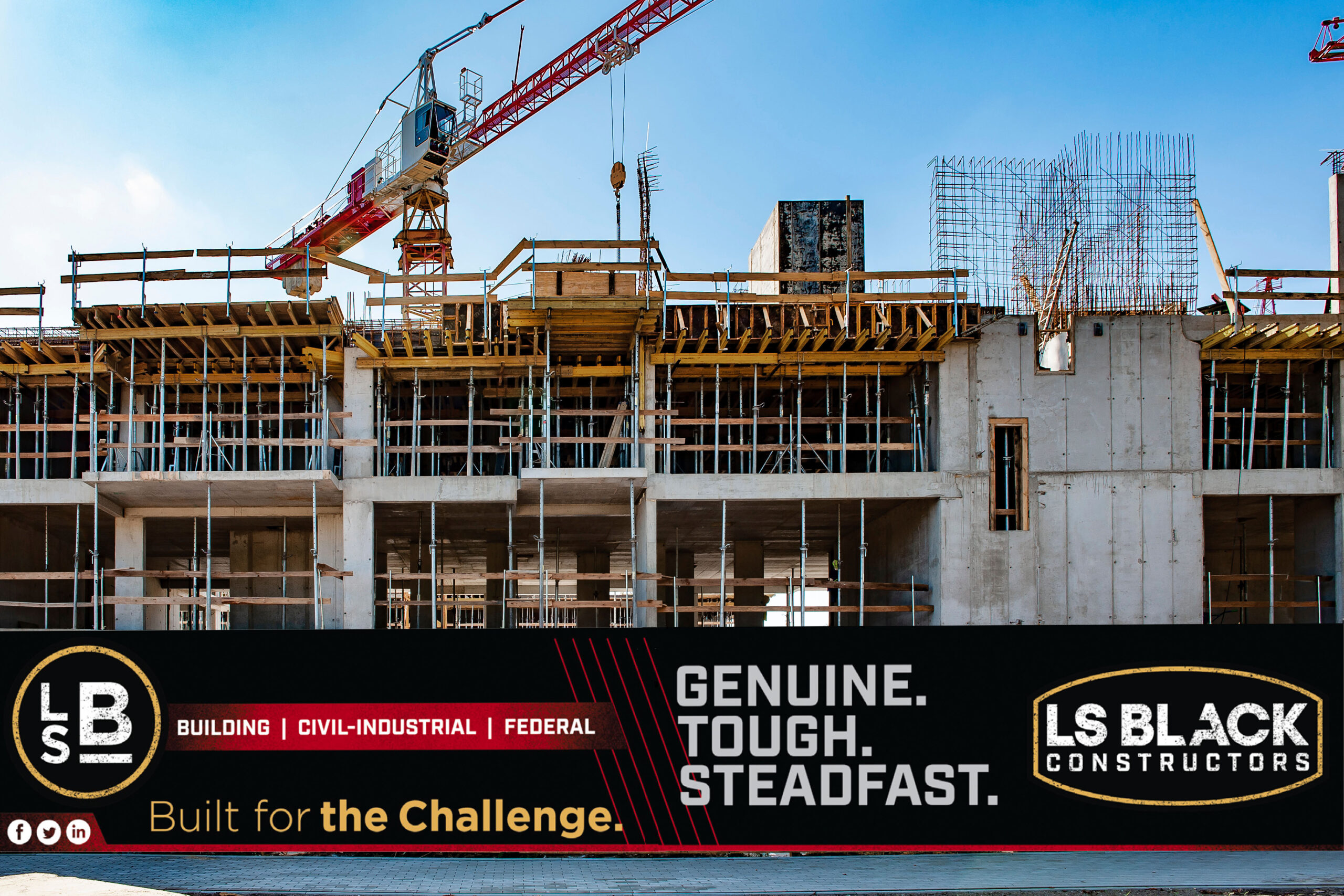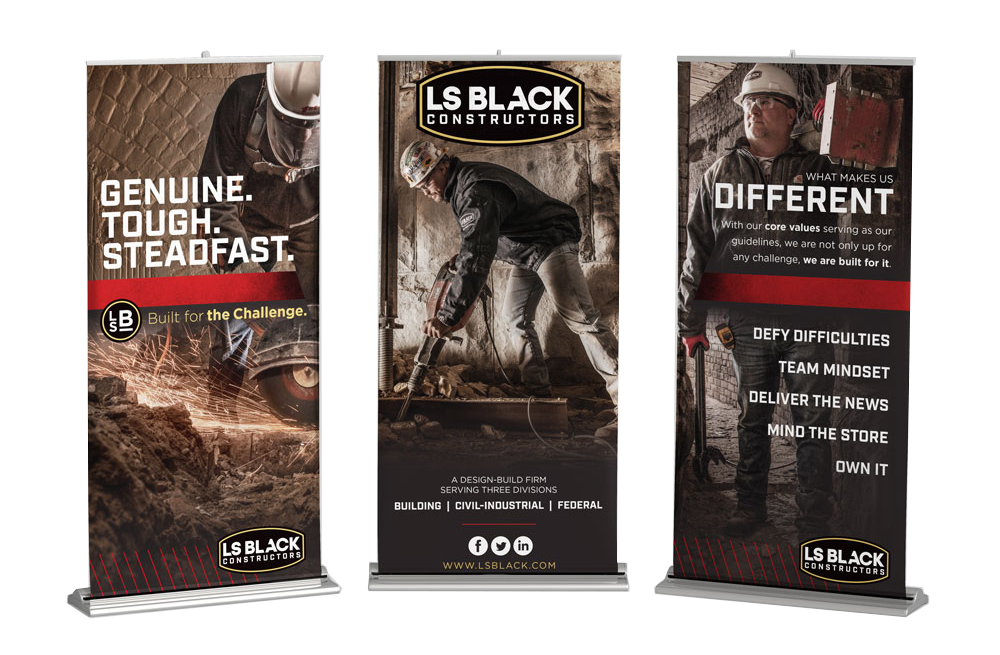 In addition to standard branded items, as mentioned above, we wanted to do something bold to introduce the new look to the market. This included gifting key clients and project partners, a sampler pack of LS Black Constructors custom brew. Beer was brewed by LS Black team members at Vine Park Brewery. Custom names and descriptions were developed in conjunction with branded labels and bottle tops.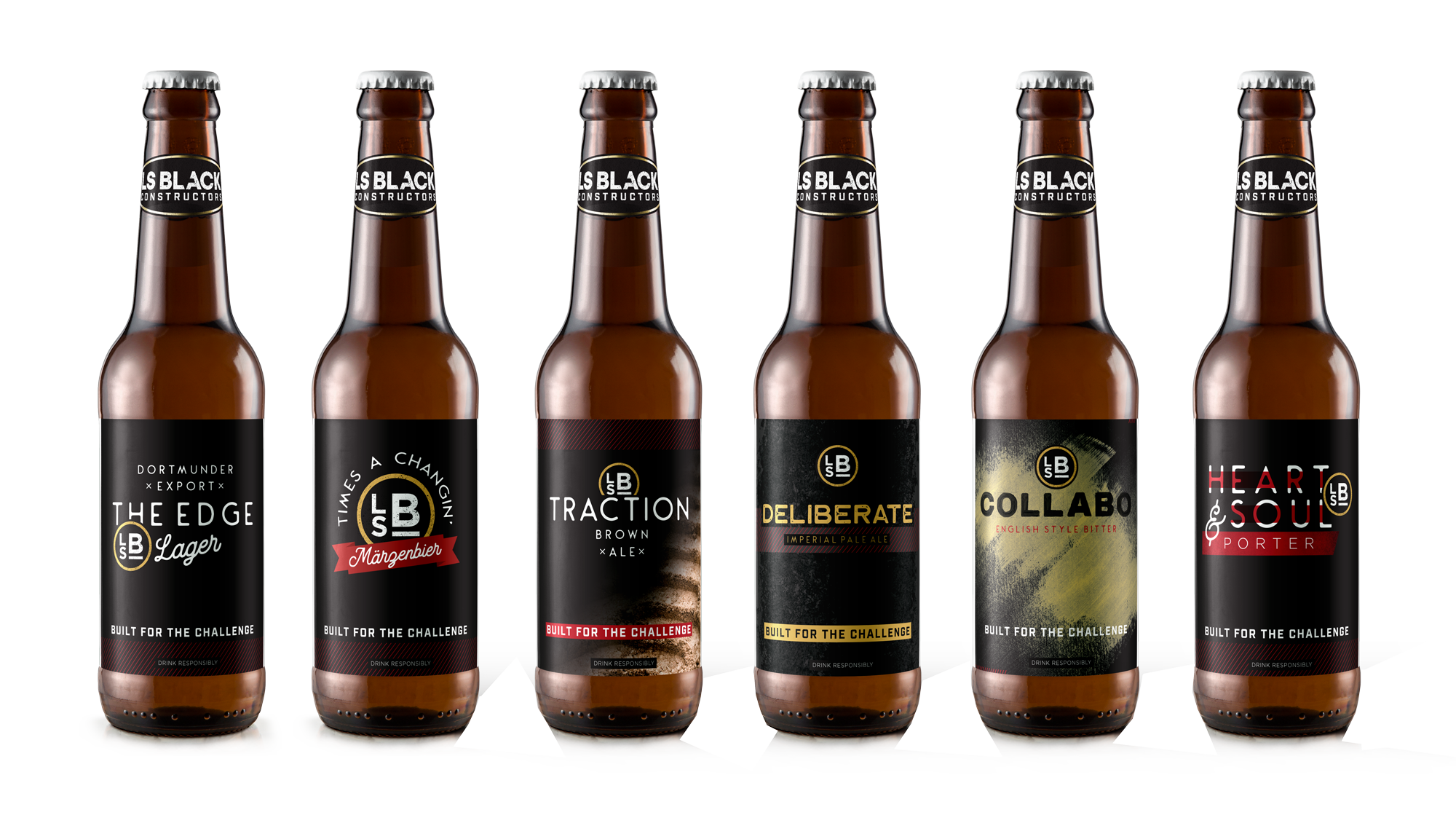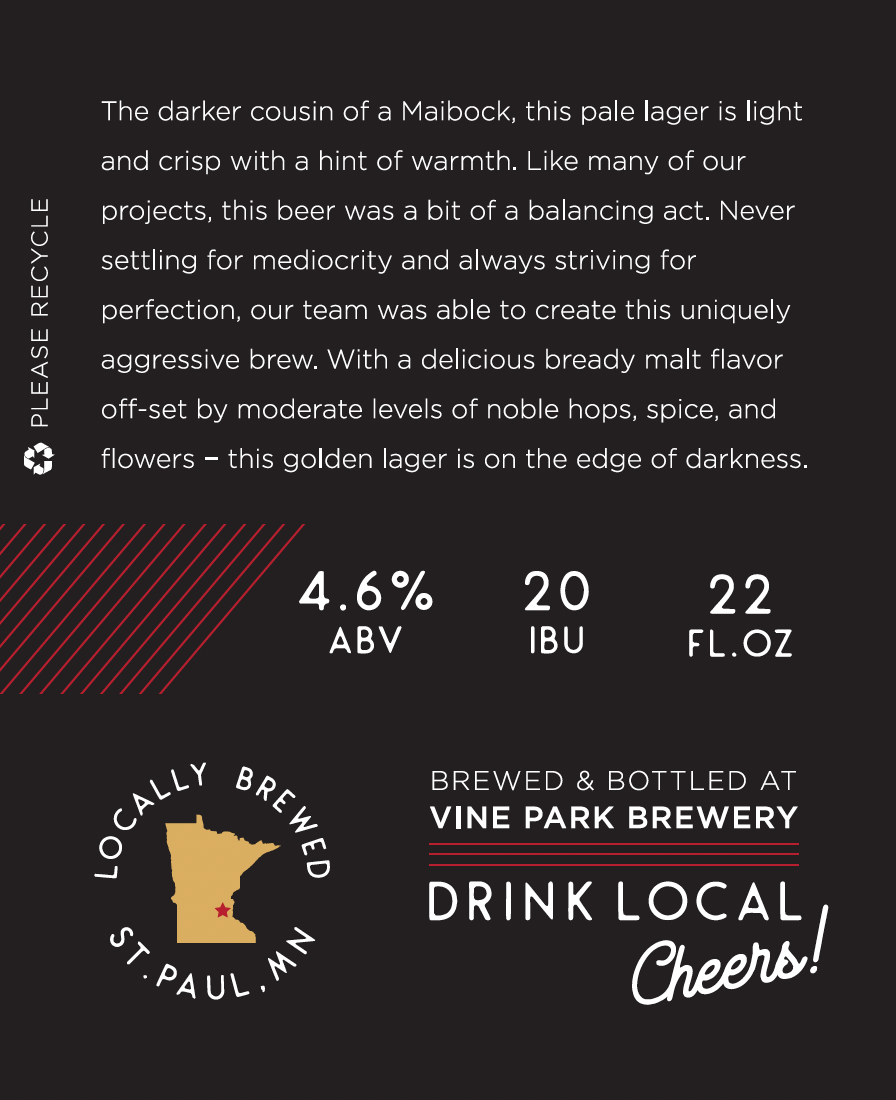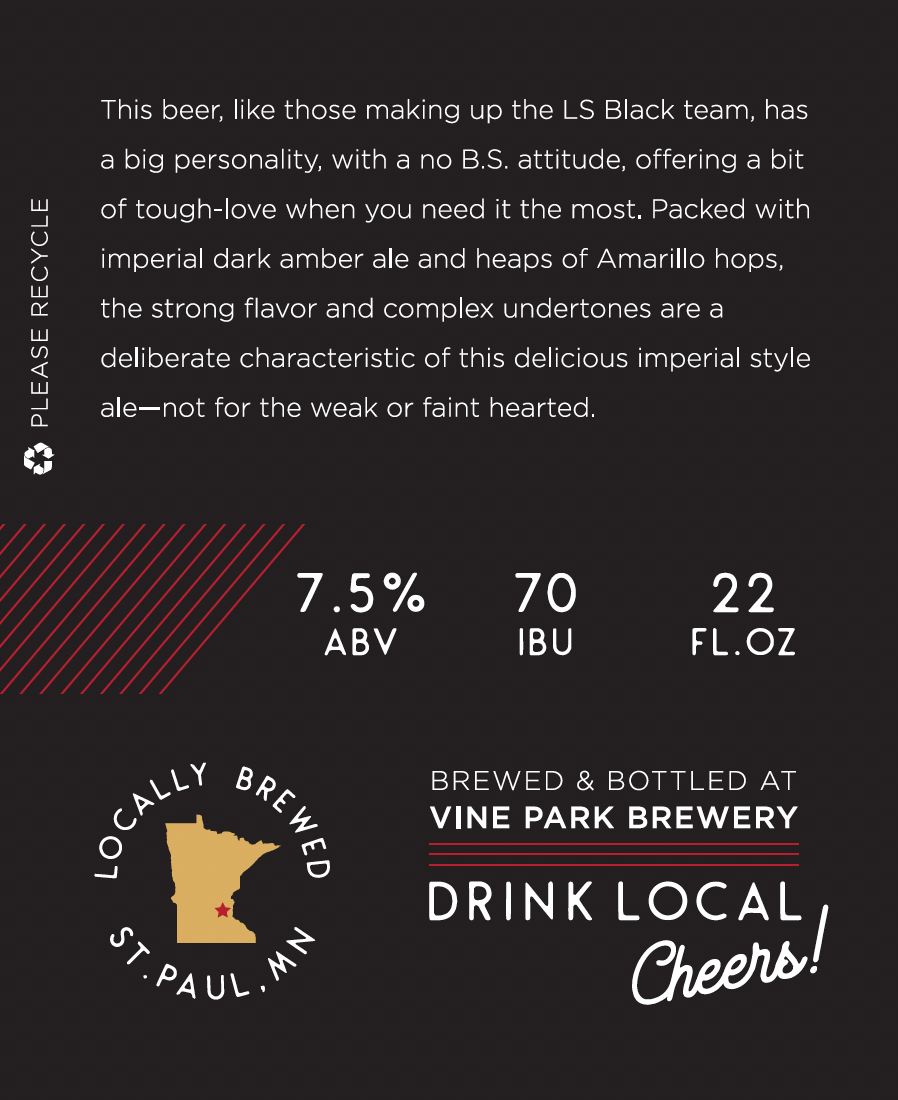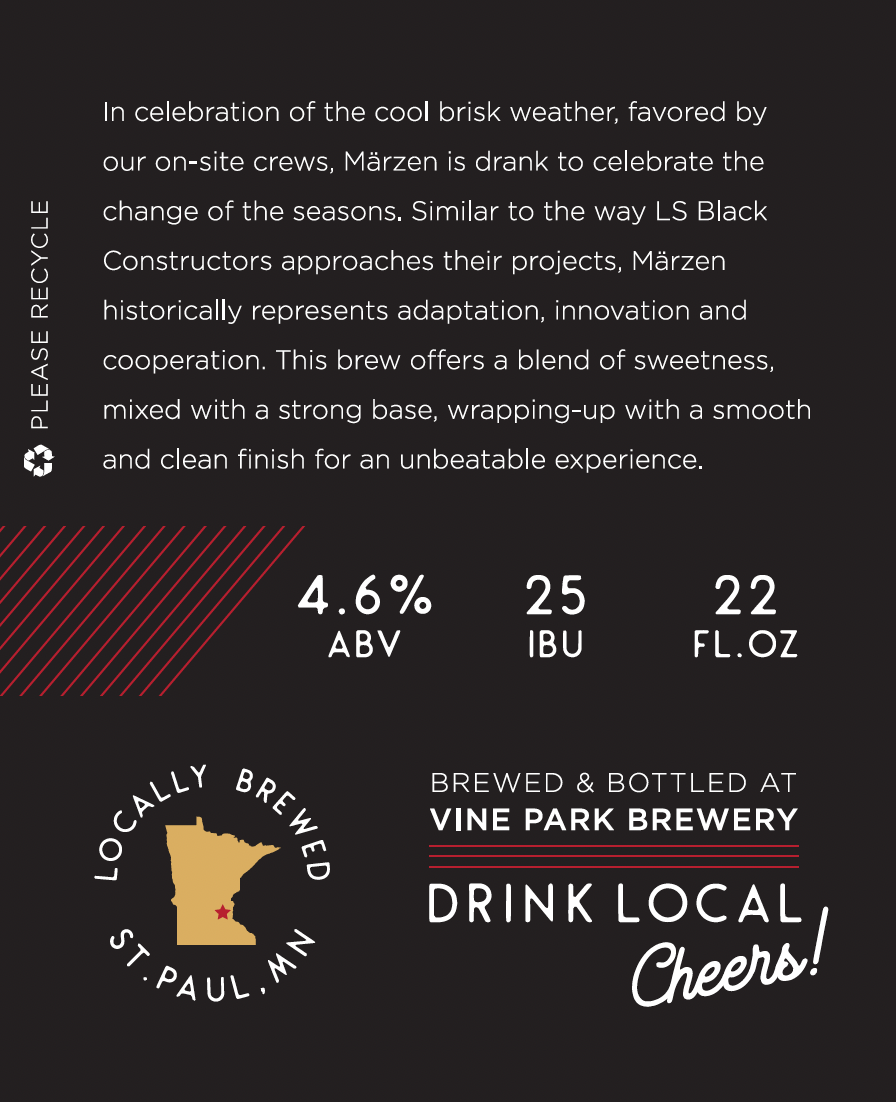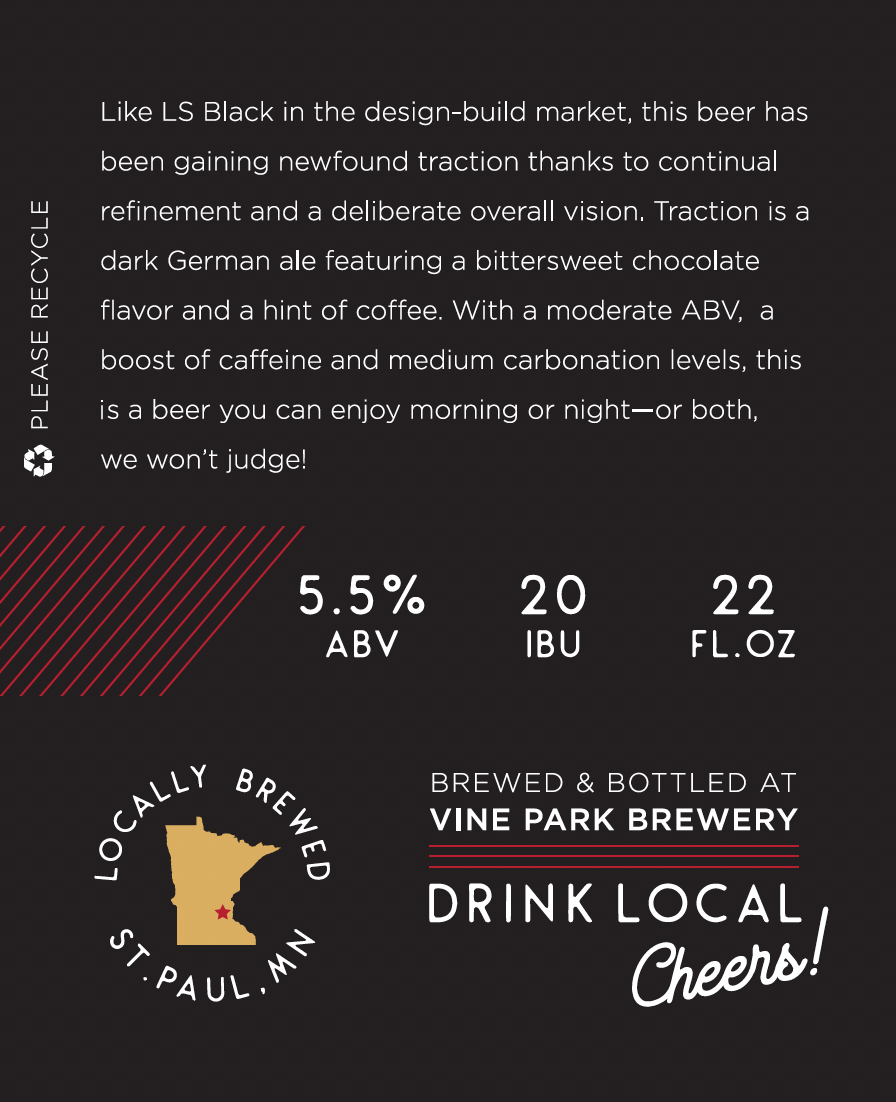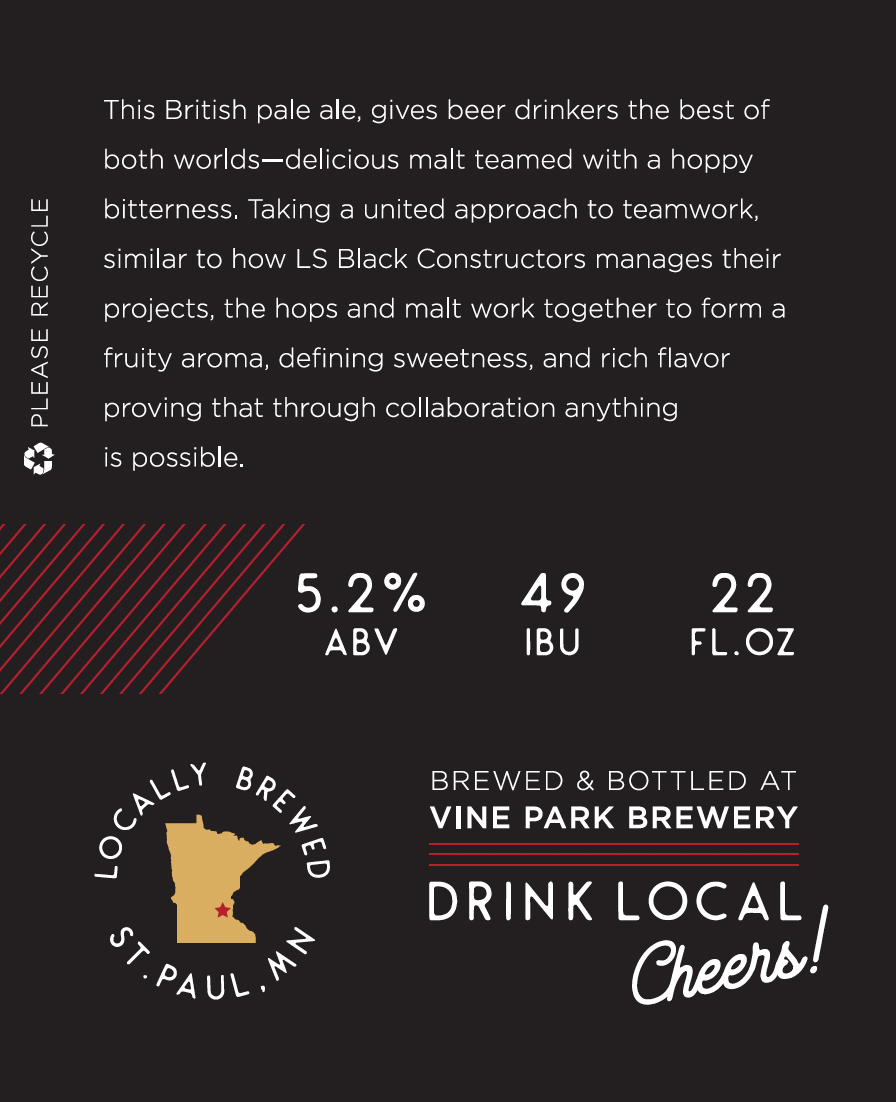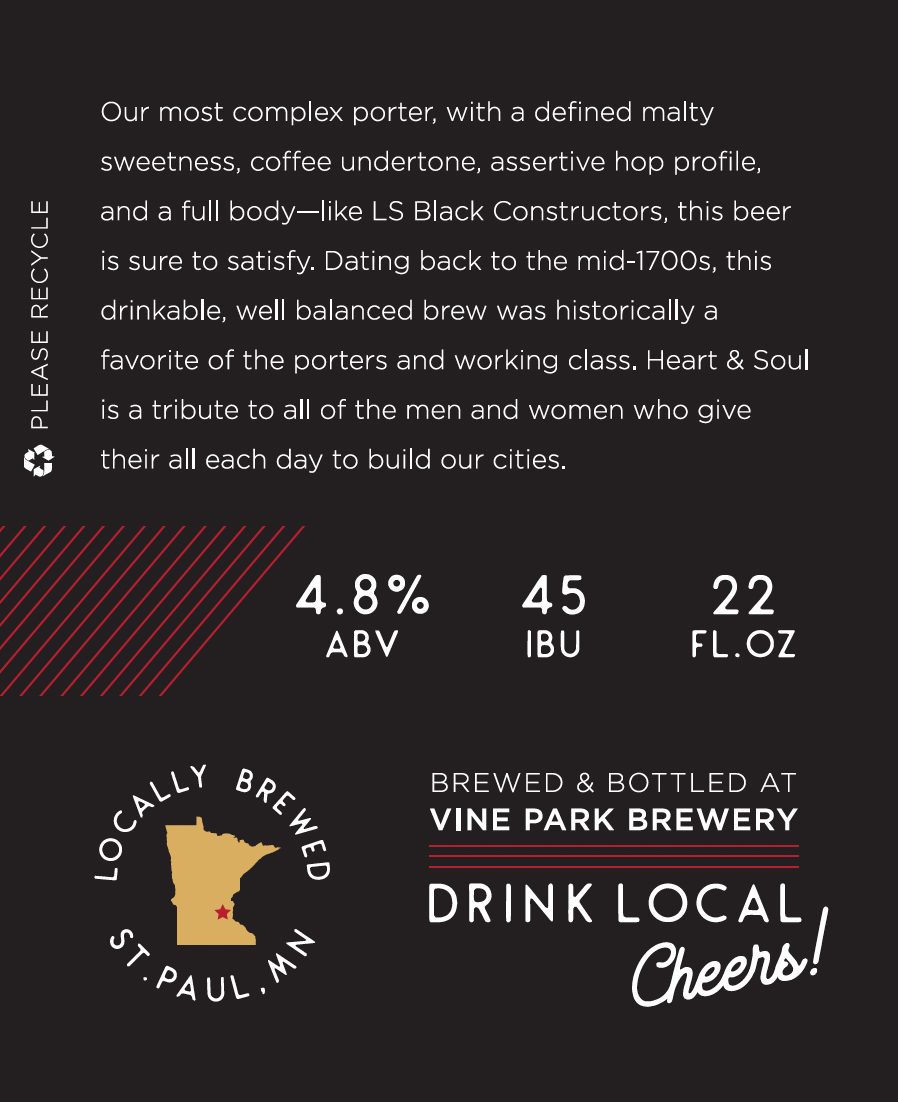 Other unique branding opportunities included custom coins gifted to Federal project partners and team members, large format fleet vehicle graphics. Design Mode was also hired to design LS Black's environmental graphics as a seperate project.