Branding gives you the opportunity to create an identity for your firm, service, or product. When done well, it allows you to:
Capture the attention of your audience
Tell a compelling story that connects and engages
Be consistent, repetitive, and memorable

 

So what makes a brand? While we each have the power to influence and shape our brand — it's the way we make people think and feel about our firm that matters.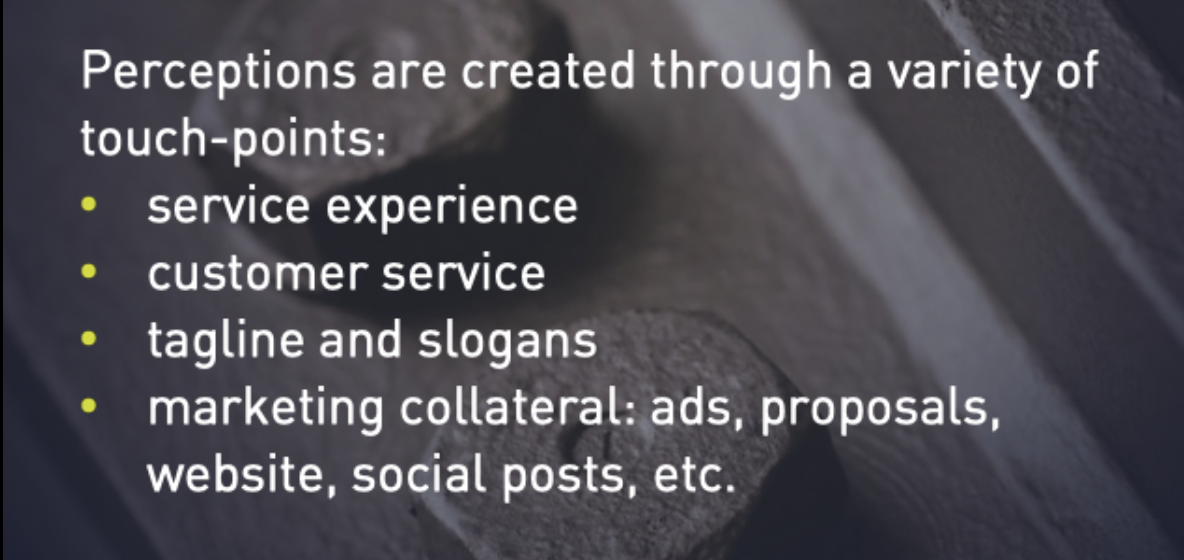 Your brand is made up of many parts – ideas, strategies, words and visuals
all interacted with at multiple touch-points. Every time you send an e-mail, hand out a business card, discuss your firm with a prospect, place an ad, send a letter, leave a brochure, deliver a speech, write a proposal or give someone your web address you are shaping your brand.
So you're ready to begin building a brand for your firm or strengthening the one you currently have and are wondering where to begin. I've broken this process out into three phases:
Phase 1: Define your brand strategy: this includes conducing research to fully understand how your firm is perceived in the market and where you have the most opportunities.
Phase 2: Build the Brand: this is where your brand begins to take shape with key messages (including positioning statement and tagline) and visuals (like logo, color palette, design, etc.)
Phase 3: Roll out the Brand: this includes introducing your brand both internally and externally and should include training staff on talking points and how to deliver and communicate your brand promise and firm differentiators.